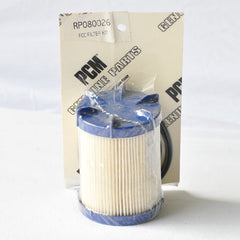 PCM 6.0 L/8.1 L REPLACEMENT FILTER
Product Description:
Replacement PCM RP080026 Fuel Control Cell Fuel Filter. Fits all EFI PCM Engines beginning mid 1996 equipped with a fuel control cell.
Product Specs:
Fuel Filter measures 3-7/8" Tall (including fins)
Fuel Filter Measures 2-7/8" in diameter
Kit includes one Old Style (Pre 2005) O-ring and two New 2005 + Style O-rings.